2014 Cadillac ELR Joliet IL
Green has never looked as good as it does in Cadillac's new range-extending electric vehicle — the 2014 Cadillac ELR. Perhaps no vehicle better embodies the Art & Science mantra of Cadillac better than the ELR as it gets its power from an advanced electric drive propulsion system aided by a range-extending gas-powered generator.

Given its EV capabilities, the 2014 Cadillac ELR in Joliet IL not only delivers superb fuel economy and an eco-friendly driving experience, but it also provides all the luxurious amenities and upscale styling you've come to expect from Cadillac. With an expected release date of early 2014, the future of luxury cars is just a few months away.

View Inventory Test DriveSee Comparison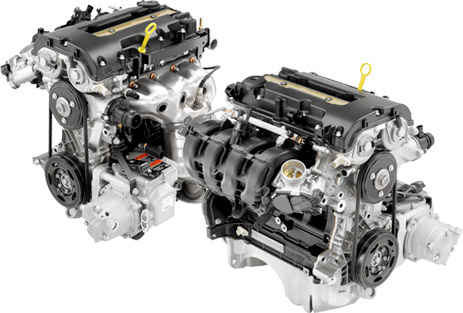 More MPG — Same Luxury Mentality
The 2014 Cadillac ELR in Joliet IL can be powered through a couple different sources. When the ELR has full electric charge, it will draw its power from an electric motor while the gas-powered engine services as a generator. The lithium-ion battery stores and replenishes energy during regenerative braking. The ELR is expected to travel approximately 35 miles on a full charge.

When electric energy is depleted, however, ELR owners can continue driving using power from the 1.4-liter four-cylinder engine. With the advanced components working together seamlessly under the hood, the ELR delivers luxury performance while also cutting down on your gas station visits.
2014 Cadillac ELR Chicago IL
After the outstanding reception of the Cadillac ATS and Cadillac XTS in the 2013 model year, there are high expectations for the ELR, although it doesn't yet have the mass appeal of traditional gas-powered vehicles. That doesn't mean it won't have all the luxury of Cadillac's top-level models, however.

Inside, the 2014 Cadillac ELR near Chicago IL delivers a cutting-edge interior with a modern, yet incredibly comfortable design. With the Cadillac User Experience 8-inch touch display in the center stack and a Bose 10-speaker sound system pumping sound throughout the cabin, the fuel savings are far from the only benefit of owning a 2014 Cadillac ELR in Chicago IL.